You are here

Our Process
Our Process
the v3 formula
presented by Valor Private Wealth, LLC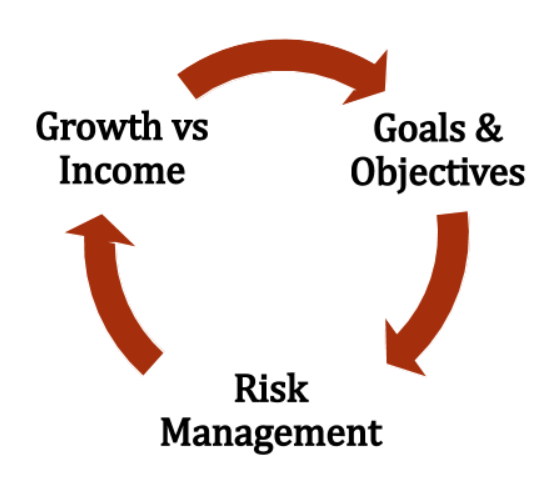 1. Your Goals, Your Objectives and Your Priorities. Designed to help us get to know you and facilitate an open dialogue, the v3 formula seeks to positively impact the client advisor relationship. This begins from our onboarding meeting and is updated every 3,6 or 12 months at subsequent strategic reviews.
2. Risk Management. We will use our experience and knowledge to help you understand risks inside and outside your portfolio. We strive to identify risks relevant to your goals and objectives and develop strategies to potentially mitigate those risks.
3. Growth vs Income. We are focused on understanding your expectations. We plan for the present but start with the end in mind; your needs to provide for your family, your spouse, and your legacy. We discuss which phase of the investment cycle you are in, and if needed, how to allocate your portfolio until you start taking income. We are committed to helping you plan for your income needs, whether the need is now or many years from now.
Our v3 formula is designed to assist you in a clear understanding of what we do for you, the value we strive to add, and the framework for making complex strategies more accessible and easier to understand.
We feel it is essential to create custom strategies to your unique investor thumbprint.
In sharing ideas and creating plans the v3 formula seeks to align your strategies with your objectives
---
No strategy assures success or protects against loss.
Securities and advisory services offered through LPL Financial, a registered investment advisor, Member FINRA/SIPC.